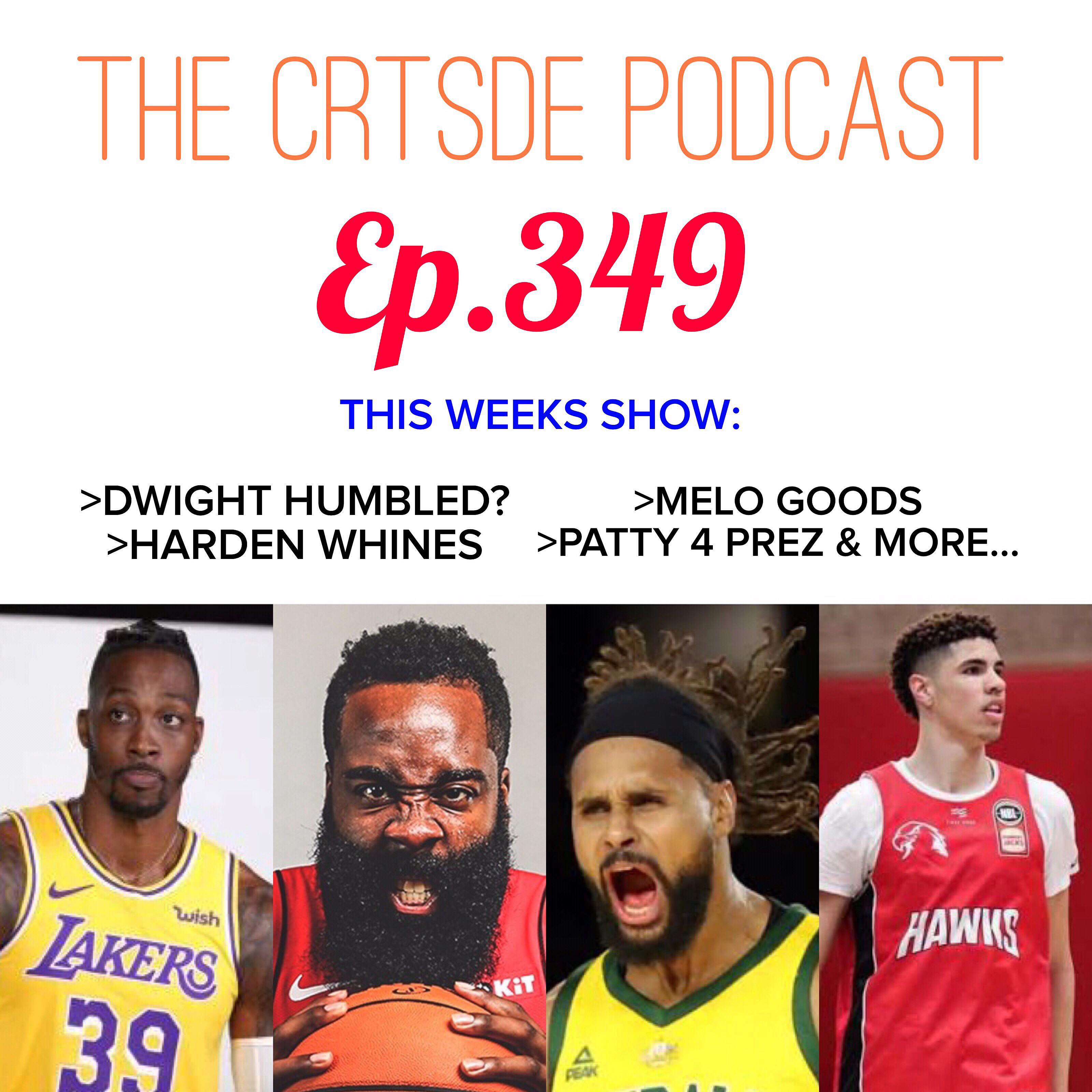 Best believe we are back for another season of laugh out loud moments! 
With Stu's mysterious absence (what is he doing really?), Vince and Wayne'o catch up with all the happenings over the break and contemplate CRTSDE's 9th season of coverage.  
THIS WEEKS SHOW:
>Who was wrong about LaMelo Ball?
>Harden STILL Salty?
>Boomers wet the bed and the NBL
>What has Dwight Howard really learned and much much more...  
SUPPORT THE CRTSDE PODCAST:
iTUNES - Leave us a review, and rate the show!
GOOGLE PODCAST - ANDRIOD users
STITCHER - Because why not?
TUNEIN - We are everywhere
iHeartRADIO - Absolutely EVERYWHERE!
SPOTIFY - For when your on the run.
FACEBOOK - Come join in all the banter through the week.
SHOW MUSIC: SUPPORT UGLY DUCKLING:
Like The CRTSDE Podcast intro music? Yould should. Straight outta Long Beach California it's... Ugly Duckling!
CLICK HERE for the Discography and support one of the most prominent underground Hip-Hop groups.
-CRTSDE